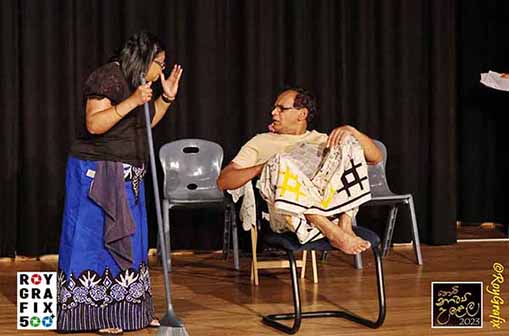 The Sydney Short Drama Festival, a prominent cultural event in the Sydney Community Calendar, unfolded its captivating and diverse program on the 7th of October, 2023, at the enchanting Dural Pacific Hills Arts Centre. With an impressive turnout of over 200 enthusiastic drama lovers, the festival proved to be a resounding success.
Six remarkable short dramas were presented to the eager audience, with one exceptional contribution hailing from a drama group all the way from Melbourne. These dramas featured a rich array of themes, captivating the audience's hearts and minds. From poignant tales of love and loss to thrilling narratives of suspense and intrigue, the festival offered a delightful blend of storytelling.
Between each dramatic performance, the audience was treated to beautiful and popular drama songs that added an extra layer of entertainment and cultural enrichment to the event. These interludes were met with applause and appreciation from the engaged audience.
It was a proud moment for Sydney as five of the short dramas were produced by local talents, including writers, actors, and crew members. The festival showcased the creativity and skill of the Sydney drama community, emphasizing the city's strong presence in the world of dramatic arts.
The event reaffirmed the city's commitment to the arts and celebrated the wealth of talent within its own community. The festival is sure to be remembered as a highlight in the Sydney cultural calendar for years to come.
Roy Gunaratne of RoyGrafix captured the event & shared highlights below – Please enjoy!

Sydney Short Drama Festival – 2023