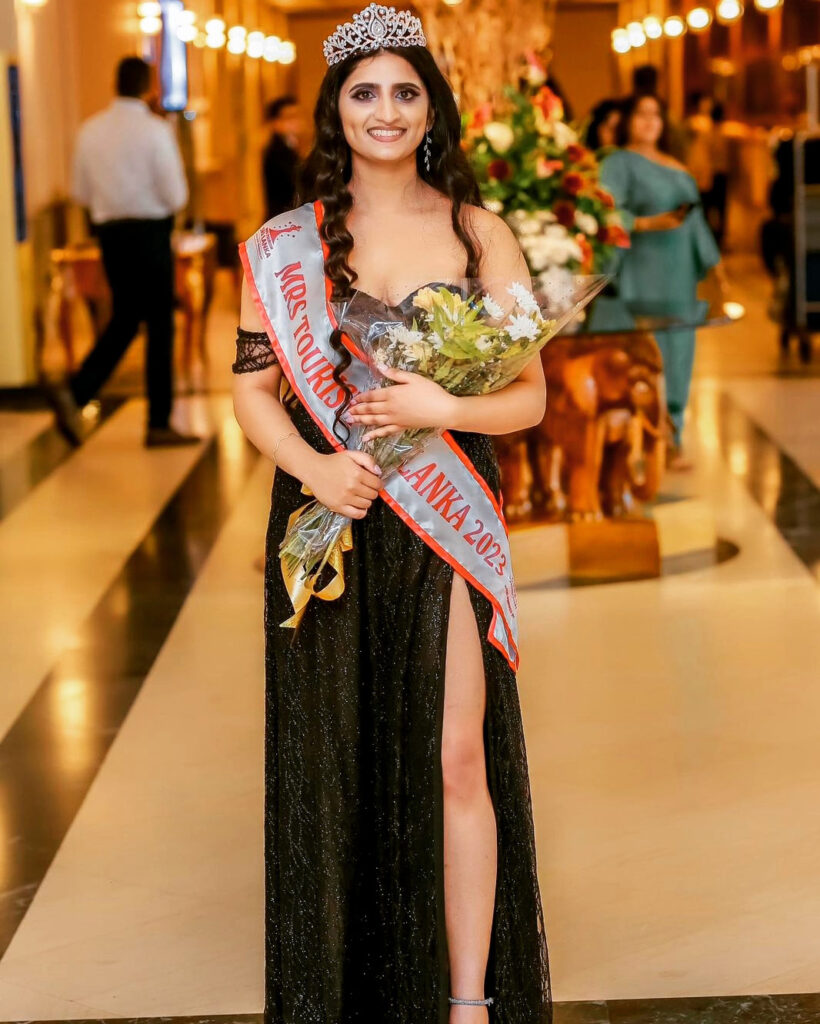 We are extremely proud of Tharika Goonetilleke, born and raised in Melbourne, Australia, for winning the prestigious National title 'Mrs. Tourism Sri Lanka 2023'.
She won this title in May 2023, in Sri Lanka and had her crowning ceremony at the renowned Galadari hotel in Colombo. The event was hosted by Gold Ray Productions and the National Director, Thilini De Silva was there to award her with the title and place a beautiful gemstone-studded tiara upon her head. The international Mrs Tourism pageant will be held in late September, in the Philippines and we are honoured that an Australian born Sri Lankan is representing Sri Lanka internationally.
Tharika completed her Bachelor of Arts majoring in human rights and criminology at Monash university and now works for Newscorp Australia. She primarily works with their Victorian brands like the Herald Sun, Weekly Times, Geelong Advertiser and sports editorial teams such as CODE Sports. She is also a successful entrepreneur who started her own skincare range 'Deorta' at the age of 19, selling out across Australia, nationwide. 
She has been a very vocal advocate for mental health and child rights, running her own charity Whotohelp aimed to support disadvantaged Sri Lankan children.
'My goal, with this crown, is to build on charitable initiatives in Sri Lanka, predominantly focusing on children. I want to connect overseas sponsors to Sri Lankans who desperately need financial, educational and medicinal aid. I'm hoping to eliminate child poverty in Sri Lanka and ensure every child receives 3 meals a day and their rightful education. '
She has also been a longstanding member of the Committee for Sri Lanka and The CCC Foundation in Sri Lanka. She has supported and featured in numerous mental health projects run by the CCC Foundation, Let'sTALK Program, Shakthi Mental Health and SAARI Collective. She strives to provide support to both Australians and Sri Lankans, staying loyal to both her ancestral roots and place of birth.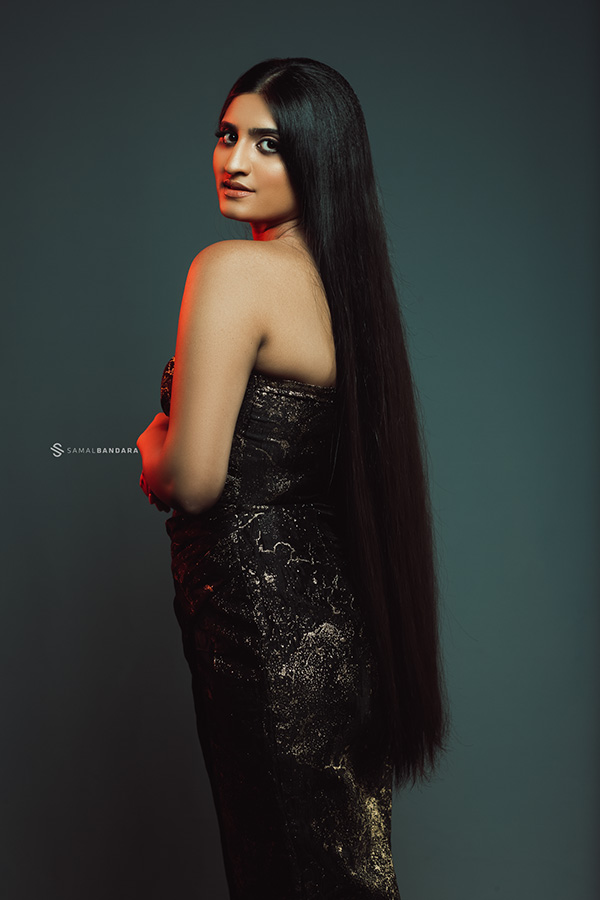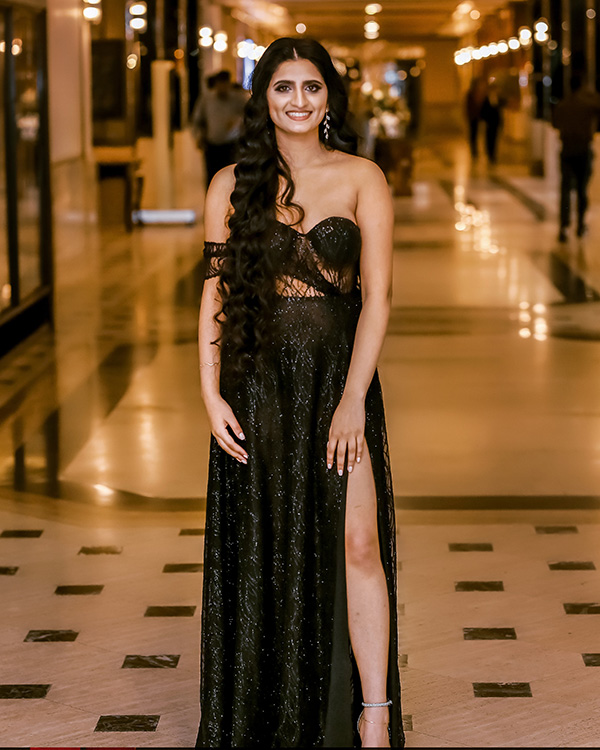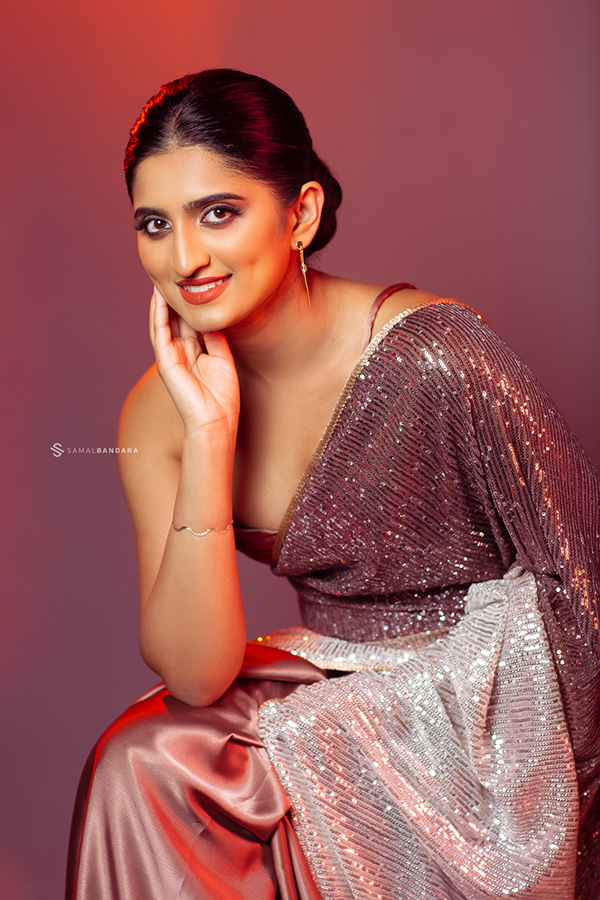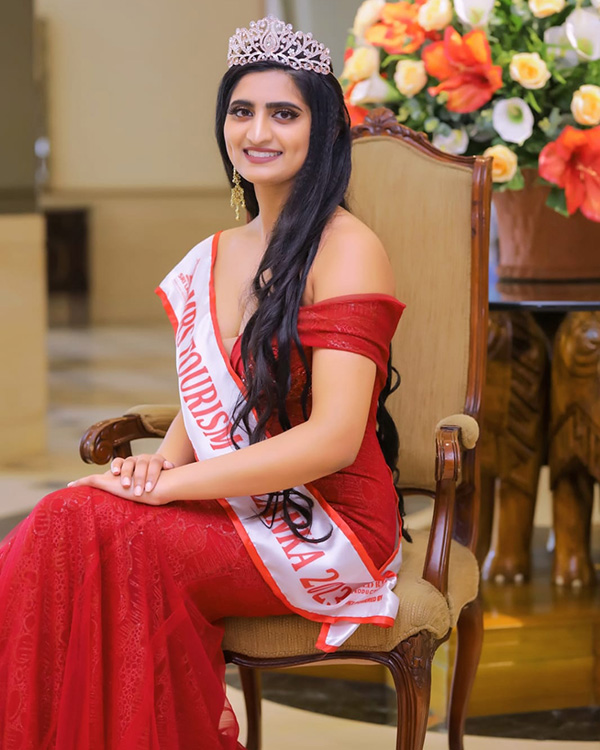 She has won numerous titles in the past such as Ms. South Asia Australia Sri Lanka winner 2019, Ms. South Asia Australia Victoria Winner 2019, Miss Photogenic Australia Top 5 2023 and Miss Photogenic Australia Charity Queen 2023. Every title has given her more than just a crown, but an unforgettable experience, friendships and has prepared her for the international grandstand.
Being born in Australia, she believes has provided her with an unique insight into the tourism sector in Sri Lanka.
'I think having spent my entire life overseas and amongst foreigners I have a very unique insight into what tourists' value. I think using that knowledge I can give a fresh perspective on what improvements can be made to the tourism sector following the economic crisis. Sri Lanka needs to maintain a positive international presence and I think my voice and this international platform will help us attract more tourists to Sri Lanka. It's extremely important to remember that while the tourism industry is one of the greatest income sources for our country, it has had serious negative impacts like the emergence of child sex tourism. I want to make sure that the correct protective services and policies are in place to protect our innocent children.'
We are proud to have a Sri Lankan Australian representing Sri Lanka at an international pageant. She is preparing for the various rounds of the pageant these days and is both excited and nervous for the event. We wish her all the best for the international finals in September and are looking forward to hearing about her success at the grand finale.