We are thrilled to celebrate Aston Wijesinghe's selection for the Cricket NSW Under 16 Squad. Aston's journey in representative cricket began at the tender age of 10 at the North Shore Junior Cricket Association. He has been a proud member of the North Sydney District Junior Club for almost a decade, demonstrating unwavering commitment and skill that has set him apart at the junior stages.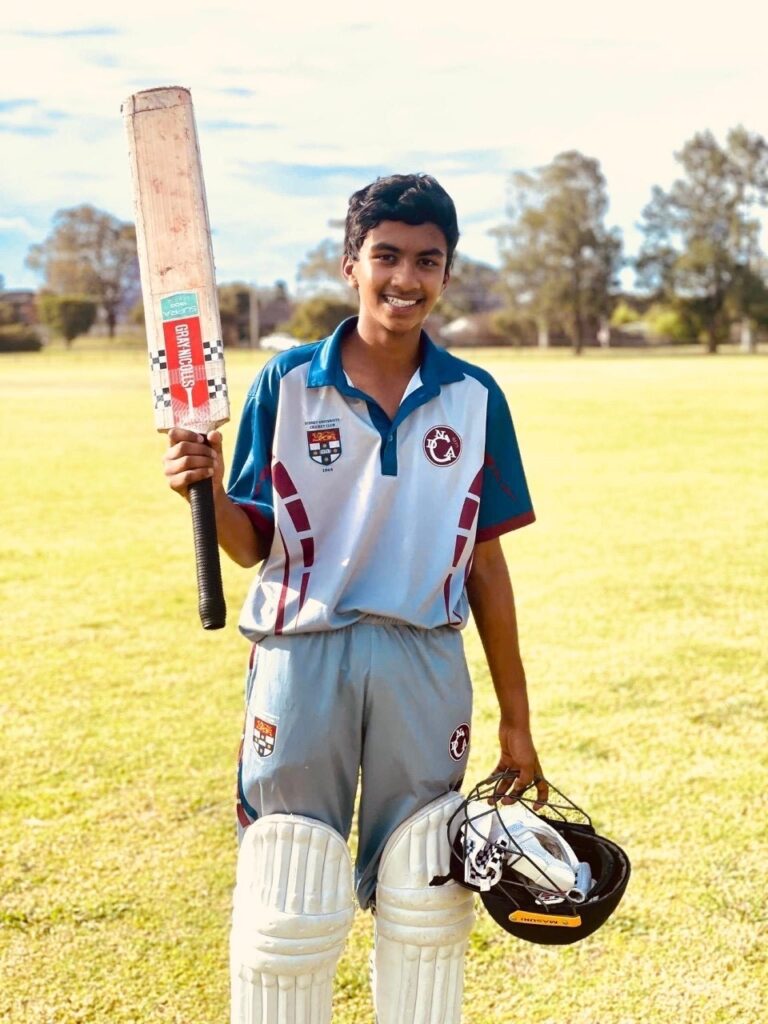 Aston is a stylish and technically correct left-hand opener and top-order batsman, as well as a leg-spinner. Throughout his junior cricket career, he has received accolades in each year from Under 9 to Under 15 for his exceptional batting performance, earning him the title of best batsman at his club, North Sydney District Junior Club. 
Aston's 2022/2023 season was undoubtedly one of his best, culminating in the Cricket NSW Metro Championship. Aston represented Northern District Cricket Association during the season in the NSW Metro Representative Tournament. He achieved a remarkable batting average of 62, the highest in the state, and ranked sixth in NSW in total runs scored. This achievement is a testament to his talent and hard work, resulting in his selection for the NSW Under 16 Squad. Aston was also called to the prestigious Youth State Championship Green Shield, where he played as a top-order batsman for his Senior club, North Sydney Cricket Club. 
Aston's cricketing prowess extends beyond his club and state cricket. At the age of 14, he had the opportunity to represent his school, the prestigious The Kings School (TKS), in their second XI Team. Aston has also been selected as part of TKS's England Touring Squad in 2023. He is a talented young cricketer, nicknamed "Kumar" at school for his ability to mimic the legendary cricketer's driving style. 
Outside of cricket, Aston enjoys tennis, golf, and going to the beach, and he lives in Sydney with his family, including his mother, father, younger brother, and puppy Bentley. Aston aspires to become an Australian cricketer, and he has certainly laid the foundation for achieving this goal. 
As Aston embarks on this new stage of his life, we wish him all the very best for his future aspirations. His selection for the NSW Under 16 Squad is a well-deserved recognition of his talent, perseverance, and commitment to the game of cricket. We have no doubt that he will continue to excel and make a name for himself in the world of cricket. 
Congratulations, Aston, on your remarkable achievement and well-deserved selection for the Cricket NSW Under 16 Squad!