By Sinhalese Cultural Centre & Sinhaese Cultural Forum

The Sinhalese Cultural Centre has become a Network Partner of the Australian Government program "Be Connected" to build the confidence, digital skills and online safety of older Australians.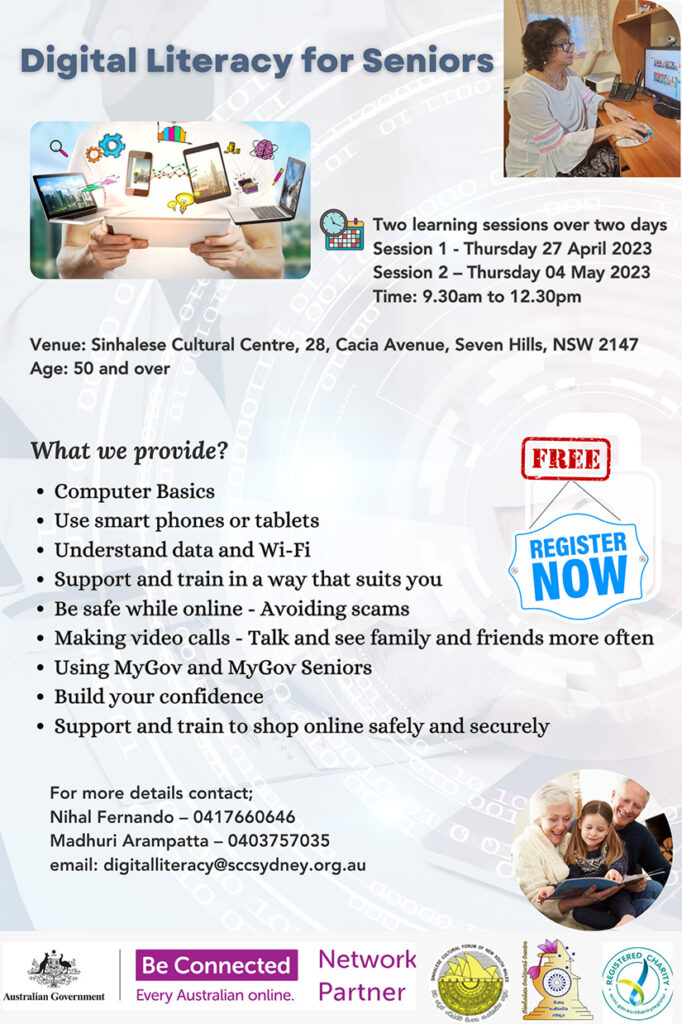 The Sinhalese Cultural Centre together with the Sinhalese Cultural Forum will conduct the first set of learning sessions of Digital Literacy for Seniors Program on 27th April 2023 and 4th May 2023 at the Sinhalese Cultural Centre. This program will be conducted in English language with Sinhala language support. This will be an excellent opportunity for our seniors (over 50) to enhance their digital literacy.
Please find the information about the program in the flyer.
You can register yourself or your family and friends using the form below.
Alternatively, you can contact the program coordinators by phone or email. (please see the flyer for details).
Digital Literacy for Seniors - Registration