By Kithsiri Senadeera, Sydney – Australia

Metta Centre, a non-profit organisation that advances social welfare and peace within individuals, and in the community, hosted the Metta Festival 2022 at the Bryan Brown Theatre in Bankstown recently, to celebrate the diversity of cultures and practices in Buddhism. It was an extraordinary event, with the support of many Buddhist organisations, and over 120 volunteers and performers. The festival brought together people from all Buddhist traditions and countries. The show took the audience on a journey to different countries, and the show featured performances representing Sri Lanka, Laos, Cambodia, China, Vietnam, Tibet, Korea, Brazil, Portuguese, and Australia. People also browsed the festival stalls for free Buddhist books, Buddhist artefacts, traditional sweets from different cultures, face painting, and the kids' corner.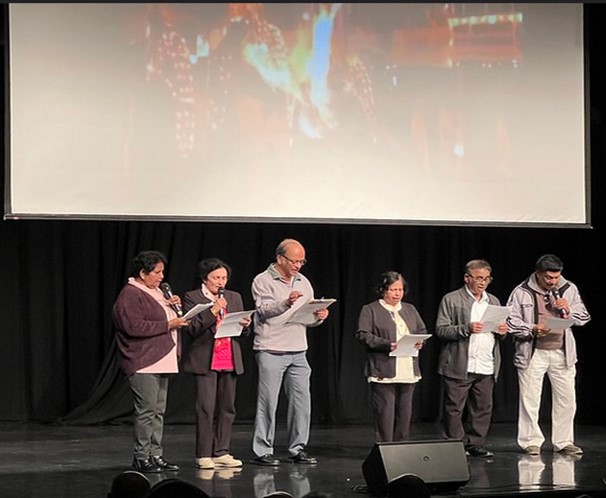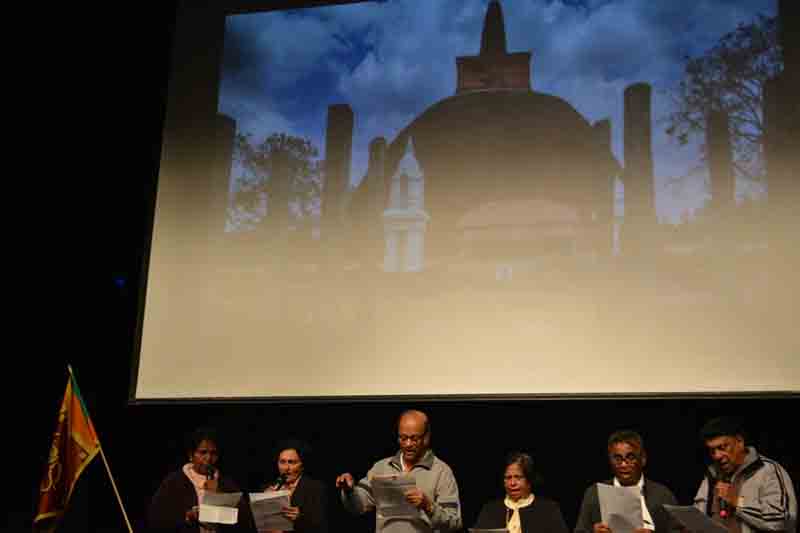 Sri Lanka was represented by the 'Seniors Singing Group' with Shanti Senadeera -Team Leader, Walter Senaviratne, Cecelin Kuveju, Daya Gonsalkorala, Charter Fernando and Rukmani Fernando. The sound tracks and training were by Shanti Senadeera.
The group sang 'Uththama Muni Dalada', a song about the famous pageant known as the Sri Dalada Perahara or the Kandy Esala Perahara. This historical procession is held annually to pay homage to the Sacred Tooth Relic of Buddha. This annual pageant is held during the month of Esala (July/August); expect to bring blessings to the island of Sri Lanka is a major tourist attraction. The second song was ' 'Wandanawe Yamu'. An old favourite about 'Atamasthana'  or the Eight Sacred Places in Anuradhapura, namely Jaya Sri Maha Bodhiya, Ruwanwelisaya, Thuparamaya, Lovamahapaya, Abhayagiri, Jetavanarama, Mirisawetiya and Lankaramaya.
The Sri Lankan flag was hoisted on stage and the Kandy Esala Perahara and the Eight Sacred Places were put on-screen while the group was singing the two songs. The audience thoroughly enjoyed the music and the singing and gave the performers a big round of applause.
Reported by Kithsiri Senadeera
Please enjoy the performances of our seniors group below.