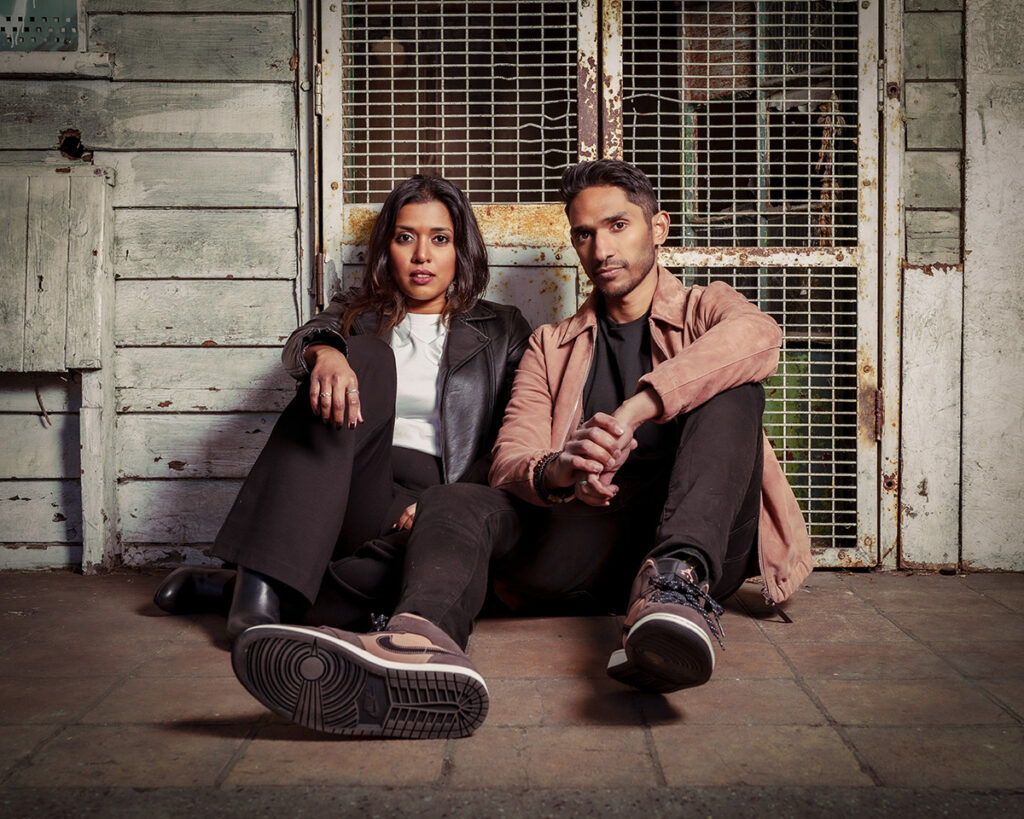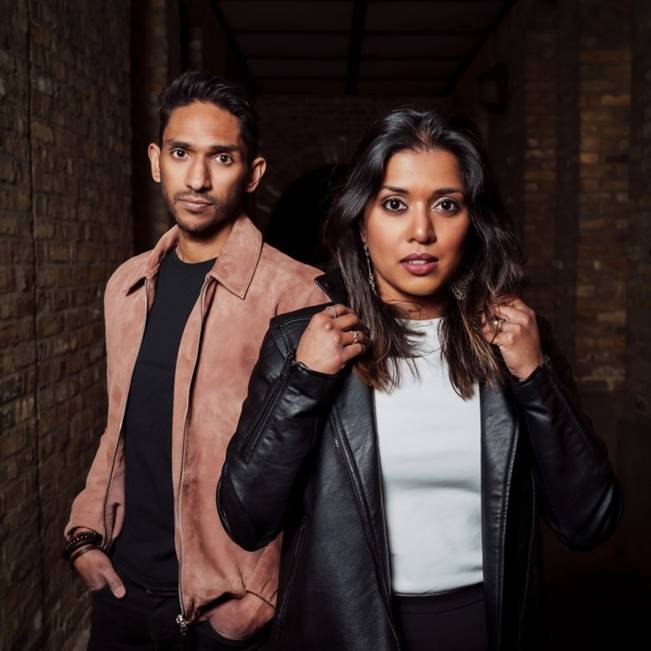 Safragette is 'riding a storm' as the song says, with the release of their debut single Woman on 6 May 2022. It's 'a little bit of this and a little bit of that' and there is 'a whole lot of woman' in this original production, by Safra and Hussein the artists behind Woman.
With vocals and music that are smooth and edgy, all at once, the song starts off warm and lazy as woodsmoke and then grabs you by the throat like the first caffeine hit of the day!
This debut composition can only be described as an unrepentant anthem for women, warts and all!  Safra says "Woman aims to recognise the strength of femininity in all of us and celebrate empowerment and self-determination – it's also reminder to women of their own power and potential''. The song has only been a lifetime in the making according to Safra and is a tribute to the different versions of herself that she has come to appreciate and own as an adult. She has also taken inspiration from the phenomenal women who've been part of her journey.
Straddling multiple genres, Safra's voice jumps from haunting operatic vocal phrases to punchy pop melodies with a musical style that could be best described as a mixture of alternative rock, pop, hip hop and indie. Behind her inimitable voice lies the ferocity of electric riffs, an homage to the guitar-driven rock influences Hussein stamps on the track. It is a fitting introduction to this lawyer and economist's reimagination as artistes and a telling preview of what's to come.  
There is a lot of life lived in the maturity and messages of 'Woman'. Safra grew up in Sri Lanka and moved to the United Kingdom in her 20s and one can quickly gather that she is no lightweight with a dream and a backpack, but a singer with a unique vision and story. "This is me singing about where I come from and where I'm going and recognising my inner strength". Woman certainly does that…and more!
Hussein is the perfect musical foil for Safra.  Having grown up in London, where he became a self-taught guitarist and drummer and had exposure to a wide array of international artistes and live performances, Hussein's developed a production style that combines modern music artistry with old school rock and roll.
While the world fell apart during the worst pandemic in the modern world, this power couple found the perfect time to form Safragette and start work on their first single Woman. The first of many to come, it seems… Yes, Safra and Hussein have day jobs, but honing their craft, refining their musical style, experimenting in the studio to get the sound just right – it's almost a parallel universe they live in.
So, how hard was it to collaborate as husband and wife in a recording studio, especially as they were spending their working hours together during lockdown, possibly getting on each other's nerves? "We are each other's biggest fans and biggest critics, but our roles as husband and wife disappear when we are in the studio together. However, this connection gives us a greater understanding of each other's personalities and potential and underpins the intimacy and honesty in our music".
The music industry is a hard business to break into, but Safragette hasn't let it hold them back. Woman was released on several music platforms in May. While the streaming industry is flooded with music applications that range in quality and reach, Safragette is rubbing shoulders with international artistes on established music platforms, Spotify, Deezer, iTunes and Amazon. Woman has been already been streamed in more than 80 countries and is within reach of millions of international subscribers.
This is only the beginning! The catchy upbeat tempo and the compelling lyrics remain stamped in your memory long after the music stops. Yes, you might call this sound unconventional, even a tad rebellious and pioneering, like their namesake, but Safragette aims to be different and delivers on this promise with Woman! We can't wait to see what's next!