By Dr Ubeyasiri Wijeyananda Wickrama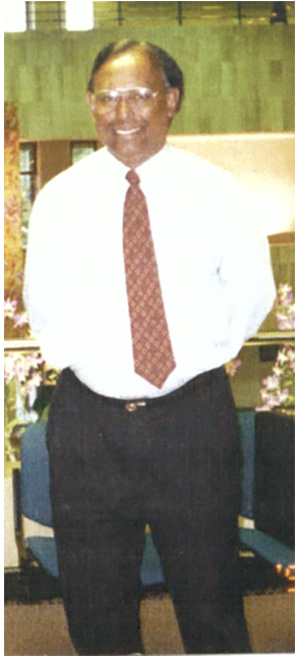 "Rupam jirati majjanam- nama gottam najirati"
(Image decays-name remains)
It is with deep sadness that we heard the passing of "Lionel Staples" as he is fondly known in Sydney Australia. This happened while he was spending a short stay in Sri Lanka. First I came to know him at the University of Ceylon, Peradeniya when he was a final year student in the Bachelor of Education program and I was following the Postgraduate Diploma in Education course in the same Department of Education under the academic guidance of late Prof. J.E. Jayasuriya. Since then we have continued our associations and became more close ever since he moved to Sydney, Australia in 1991.
While at the University, Staples actively participated in socio-cultural activities serving in the University Student Council, President of the Hall of Residences (James Peris Hall), Education Society and the Buddhist Brotherhood. Staples was popular both among students as well as the academic staff during his university life.
In his chosen career in the field of Education, he excelled in a range of responsible positions in Sri Lanka. He functioned as a teacher at Trinity College Kandy, St Thomas College Mount Lavinia, Royal College Colombo 7, Assistant Director of Education, Assistant Superintendent of Examinations and an In-Service Advisor, Regional Department of Education, Kurunegala.
Having migrated to Perth, Western Australia in 1991 he later moved to Sydney, New South Wales where he lived till his passing. In Sydney he served in many High schools as a distinguished teacher who never forgot the name of each and every student he taught. Further, he was actively associated with the Sri Lanka Association of NSW, the Sinhalese Cultural Forum of New South Wales, the Sinhalese Language Teaching Program, Sri Lankan Study Centre for the Advancement of Technology and Social Welfare in NSW (SCATS) and the Sri Lanka Buddhist Vihara Association of Sydney.
His personality was larger than life and ideally suited the teaching profession of which he was very proud to be engaged in. He always spoke highly of his students, colleagues and friends. Above all he possessed a unique memory skill which could distinctly link people, places and events vividly recollecting the past. He was never shy to introduce himself to anyone or to speak his mind.
He is sadly missed and sincerely remembered by all his friends and associates in Sydney, Australia.
May he attain the supreme bliss of Nibbana!