COVID-19 Appeal Team – Sinhalese Cultural Centre & Sinhalese Cultural Forum of NSW Inc Team
Sri Lanka is in shock with the 3rd wave of COVID-19 spreading beyond control. There is an urgent need of medical equipment to treat thousands of COVID-19 patients throughout the country!
In response to this urgent need, the Sinhalese Cultural Centre (SCC) with the Sinhalese Cultural Forum of NSW Inc (SCF) has launched an appeal to every Sri Lankan in New South Wales to donate in the best possible way. The details are provided in the flyer below.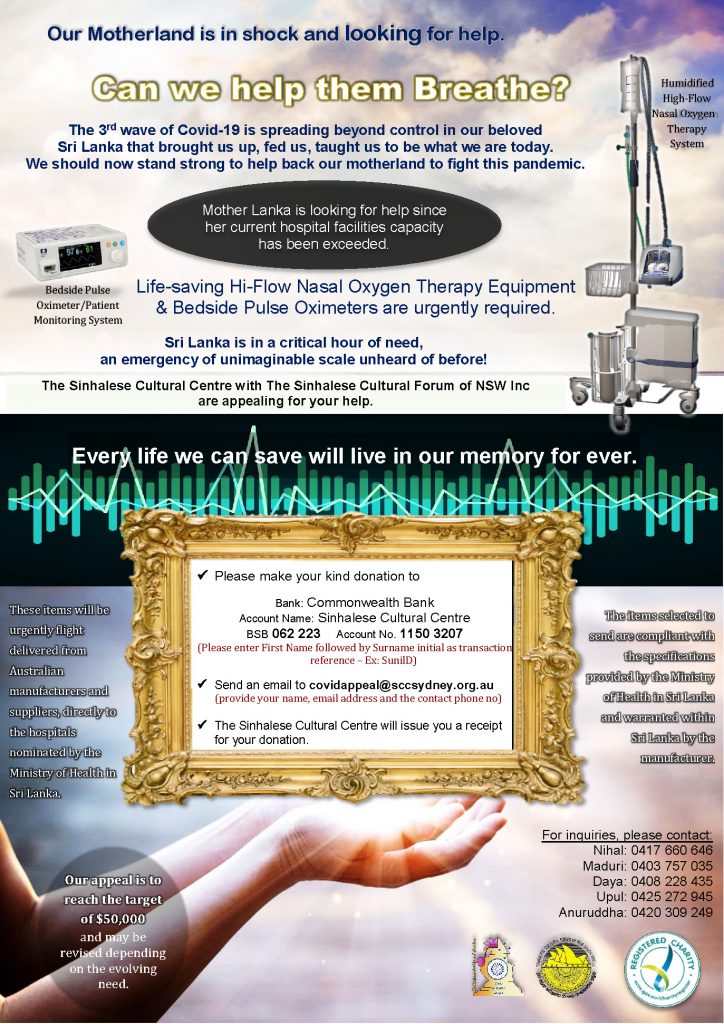 The SCC & SCF COVID-19 Appeal Team kindly appeal every Sri Lankan in NSW to make your donation at the earliest, so that we can respond to the urgency.
Further any association or a community group who would like to join the effort, kindly requested to contact the team.