SYDNEY අපේ Fun Day
January 22 @ 9:00 am

-

5:00 pm

Free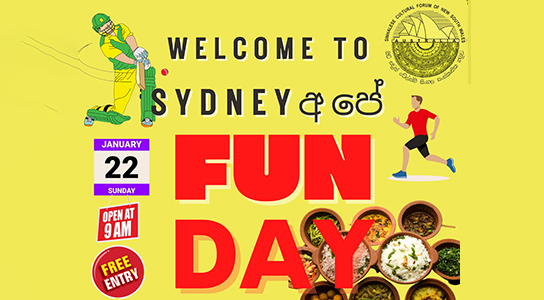 *SYDNEY අපේ Fun Day* is on Sunday 22nd January at Galston Recreation Reserve, Galston.
*All Welcome ~ Free Entry* Come and enjoy traditional Sri Lankan food with the game of cricket.
There will be many fun and easy team building games for parents and kids.
එන්න අපිත් සමග එකතු වෙන්න
Don't forget to bring your picnic gear and chairs !
Please let us know the numbers from your family so we can organise the event more efficiently.