Sri Lankan NSW Catholic Association – Christmas Event – 2021
12 December 2021 @ 5:00 pm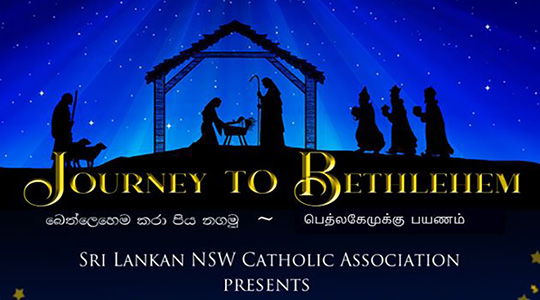 A brand-new Christmas CD launch:
A brand-new Christmas songs album (CD/USB) by popular artists in Sri Lanka and Sydney will also be launched at this event.
All proceeds of this Album will be donated to the Future Projects Fund of the Sri Lankan NSW Catholic Association.
More details of the Album are in the flyer below.
Email us at info@slnswcath.com to pre-order your copy for $20.
Snack Packs:
A sumptuous snack pack of Sri Lankan short-eats, including a soft drink, will be available for purchase at the event for $10.
Email us at info@slnswcath.com with the quantity of snack packs to pre-order.
We look forward to sharing the Christmas joy and proclaiming the good news.
This is a free event but the seats are limited.
RSVP as soon as possible, with your pre-orders of the Christmas CD and snack packs, to avoid disappointments.