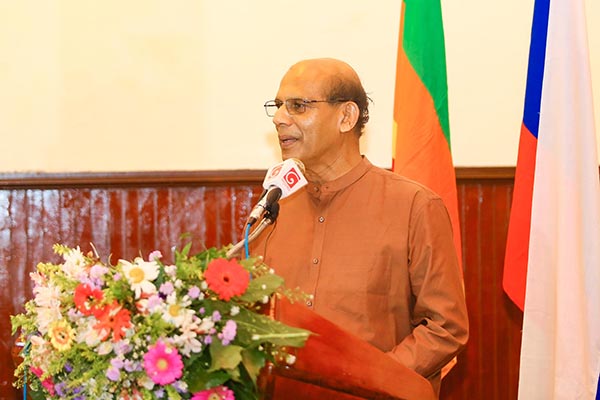 Dr Palitha Ganewatta, a prolific writer and a former SBS Radio Sinhalese program producer has launched his latest two books in Russian Cultural Centre, Colombo on 28 June. The books were two translations of the great Russian writer Anton Chekhov. The books titled 'Anton Chekhov's letters' and 'Anton Chekhov on the memories of his contemporaries' were translated from original Russian into Sinhalese by Palitha. The function attended by a large gathering, were presided over by Dr Gunadasa Amarasekera and Dr W A Abeysinghe. The keynote speakers were Mr Karunaratne Amerasinghe and Mr. Kamal Perera.
Prof. Sunanda Mahendra, Prof Sarath Wijesuriya, Dr. Ranjith Dharmakerthi and Dr. Gunadasa Amarasekera have enlightened the audience highlighting the services rendered by Dr Ganewatta, who is enriching the Sinhalese literary sphere, by translating the original Russian classics. A short documentary depicting the life and times of Anton Chekhov was also played during this Chekhov evening.
A few photos of the function are shown below.