By Peradeniya University Alumni Association of NSW Inc.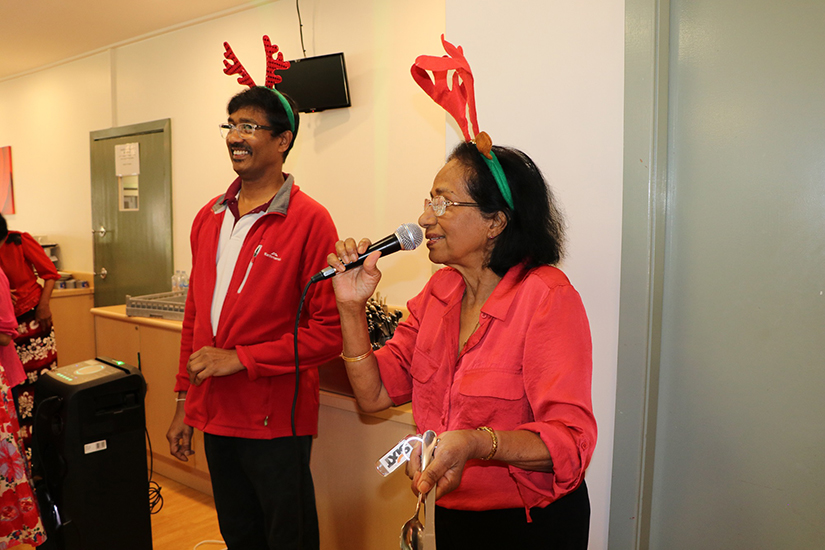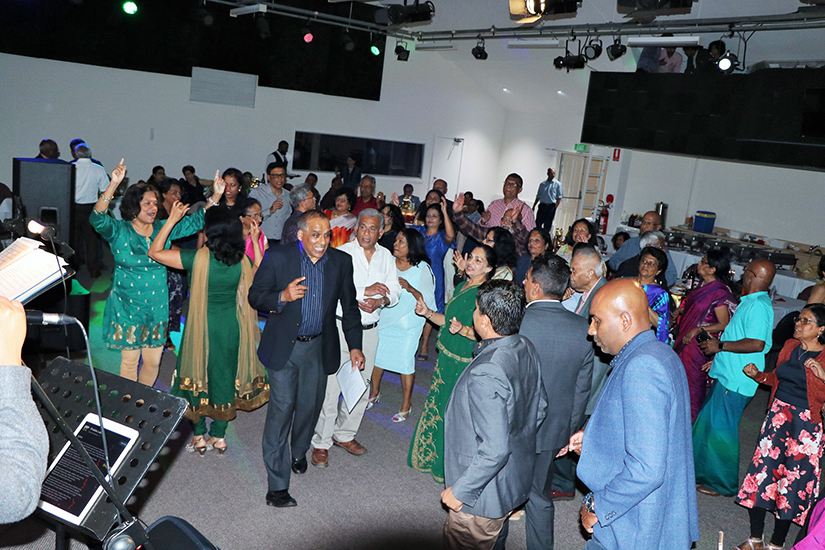 11,12 and 13 November 2022 were very special days for PUAAN
PUAAN's signature event 'The Hunter Valley Retreat' was in full swing.
Preparations began a lot earlier as we always have about 120 participants; the full capacity of the Quorrobolong valley retreat set in Hunter valley.
So, what was special this year? The usual timing of this yearly event is during April holiday season. However, the pandemic threw us off balance and this year, after 2.5 years we found a window of opportunity, with the pandemic restrictions sufficiently lifted. We did not wait for a moment but seized the opportunity even though it was not the usual timing of April holidays. In a relatively short time, we got our plans going. As usual the Executive team shared the preliminary arrangements, each one taking on the areas that they have in the past specialized to carry out. Our past Presidents too got to work with the current PUAAN EXCO.
Hunter Valley weekend dubbed HVR (Hunter Valley Retreat) starts on a Friday evening allowing participants who are working, to get to the venue after work.
The Friday evening session was as usual informal and full of fun. There was our usual 'WUS' canteen services open with short eats and drinks for those who came after a hard day's work.We are proud to say that all WUS canteen earnings go to support the needy students of our Alma Mater.
This year we had a new group – Techtones – to provide the music and singing session. Friday evening session was led by Lucky Randeniya and Lal Rankothge. The music was very well appreciated, and all had loads of fun, dancing and singing. We had a Trivia session organized by Srimathi Ediriweera and some songs by those talented persons in the group. Neil, as usual compeered throughout our HVR weekend.
Dinner/desserts were served but the music and dancing continued into the wee hours of the morning.
In the meantime, a few of our EXCO were planning a surprise for the next morning. Once all retired to their cottages for the night, a few people of the EXCO headed up by Mallika Rajapakse, set the place up for the Saturday 'Christmas' surprise. Mallika's arrangements of a beautiful Christmas tree and table decorations were very tastefully done and effective for a nice surprise.
Saturday morning big secret theme of "Christmas and Santa's arrival from the North Pole" was a very welcome surprise. Santa even had gifts, but only for those who had behaved well throughout the year. Everyone came in some form of red attire. And wearing head bands with reindeer antlers added to the Christmas ambiance.
The breakfast was 'kiribath' that we usually enjoy on Saturdays at HVR with the usual accompaniments and this time with Christmas sweet. Eats were also very kindly brought by the participants with an addition of Christmas flavor as well. It was a sumptuous spread. Everyone enjoyed the breakfast and the surprise.
Santa was in his element meeting and greeting people despite the long trip he had from the North pole with a stopover in upcountry Sri Lanka.
Our agenda for the rest of Saturday morning at HVR consist of sport activities. This year was no exception. All participated in Fun games suitable to any age:'Lime and spoon race', 'musical chairs', 'tug of war', 'filling a bottle with water with bare hands', etc. All let their hair down and got into it. It was hilarious and a great bonding session.
After a BBQ lunch all had some rest; to be ready for the Formal Dinner Dance; as is customary of the HVR Saturday night.
The Dinner Dance was superbly organized with beautiful table décor, a much' in demand' Band of Bonnie and the Heartbeatz.
All danced to the beautiful English oldies that then went on to our local favorites ending with a 'baila' session. All enjoyed the music and danced with abundance. All took part in a sumptuous dinner/dessert.
The fun came to an end by midnight.
A group even had an 'after party' to unwind.
Sunday morning all enjoyed a prepared breakfast and a hearty chat about their experience. From their conversations one could gather the appreciation of a 'FUN and RELAXING" weekend. Yes "they will all come again for the next HVR"… was the general consensus.
The EXCO and others had a debriefing on how HVR could be further improved.
We all headed home feeling 'If only we had a few more days of this very relaxing time.'
The PUAAN EXCO will do it again. Hopefully better and bigger!!
The PUAAN EXCO also takes this opportunity to Thank all of you who participated hoping to see you again to have some Fun at the next HVR.
Please enjoy some photos of the event below!
PUAAN Hunter Valley Weekend Outing