There is a Great Historical News to all the Sri Lankan Community  in Sydney, New South Wales – The Sinhalese Cultural Centre completed the Seven Hills property acquisition. The Property settlement took place last Friday (16th October 2020)!
This is a great outcome of the excellent community support received by the Sinhalese Cultural Centre (SCC). The SCC would like to thank every one who supported immensely to make this property acquisition a reality.
The property purchased (28 Cacia Avenue, Seven Hills) is unique in many ways. It is central to where most of our community is living and it is adjacent to parks, foot/cycle tracks and other amenities. It is close to public transport (Approx 850m to Seven Hills Train Station and Approx 250m to buses). It is adjacent and surrounded by Council owned public space. The SCC believes this location has the potential for future. Obviously, the affordability and the financial institution lending criteria was a large factor in selecting the property as well.
In the last few weeks, the SCC had a comprehensive fundraising campaign to fund the deficit ($60K at the time) required for the settlement of the property. The SCC was very successful in raising the deficit just in 4 weeks, due to the great support received from the community. Further, SCC received the Stamp Duty exemption from the NSW Government and it was a great outcome as well.
The SCC is now planning the renovation the property so that it can start using the facility in the coming few months for the intended community activities. 
The SCC is now raising funds to pay-off the principal of the property loan, so that it can sustain the facility and embark on the long term development program. The community supported SCC to come this far by supporting fundraising activities and making donations including JanaShakthi Contributions and General Donations. The SCC would like to thank everyone contributed and supported. Further, many members of the community intend to contribute. The SCC appeals all the members of the community to contribute and be part of this great community facility.
Please note that all the donations to our Public Fund are Tax Deductible.
Community Orgainsations Contribute to the Sinhalese Cultural Centre!
There are many Sri Lankan Community organisations in Sydney, NSW who will be key beneficiaries of the Sinhalese Cultural Centre. Number of community organisations  including Sri Lankan Study Centre for the Advancement of Technology & Social Welfare Inc, NSW (SCATS – NSW), Mutual Assistance Society Sydney (MASS), Blacktown Sinhala School (BSS) and Orange Leaf Seniors Group have already contributed. Many other organisations have expressed their intention to contribute. The SCC appeals to all the Sri Lankan community organisations to contribute and be part of this valuable community facility.
President of SCATS NSW, Mr Lal Dassanayake presents their contribution to the Sinhalese Cultural Centre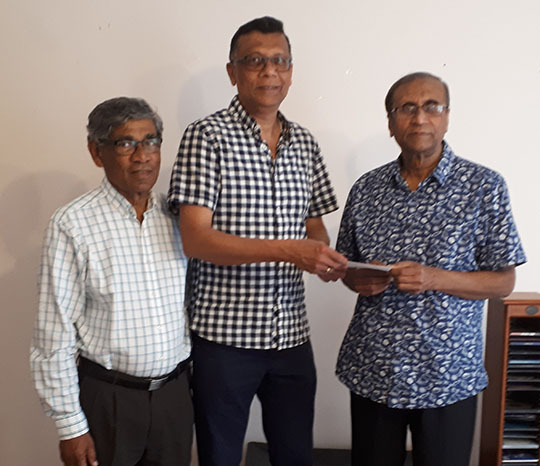 President of Mutual Assistance Society Sydney (MASS), Mr Palitha Wickramasuriya presents their contribution to the Sinhalese Cultural Centre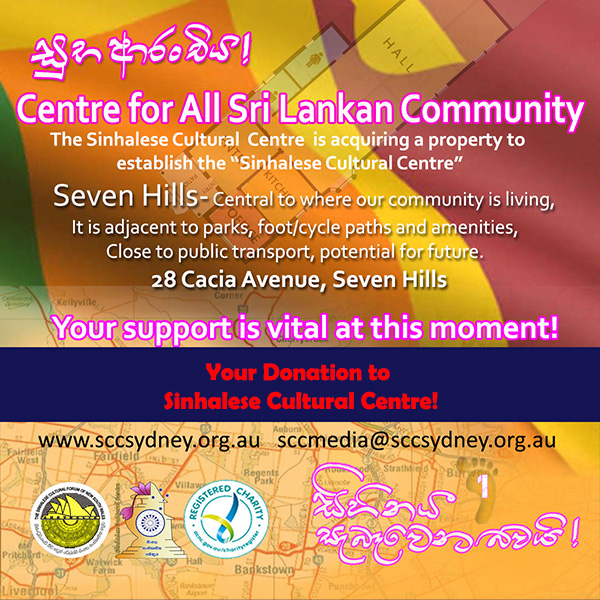 $181,355
of
$780,000
raised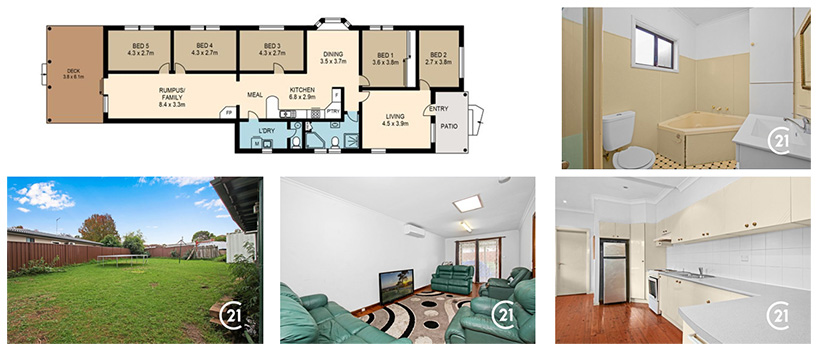 By Nihal Fernando – Sinhalese Cultural Centre